Axis Cameras: tested without compromise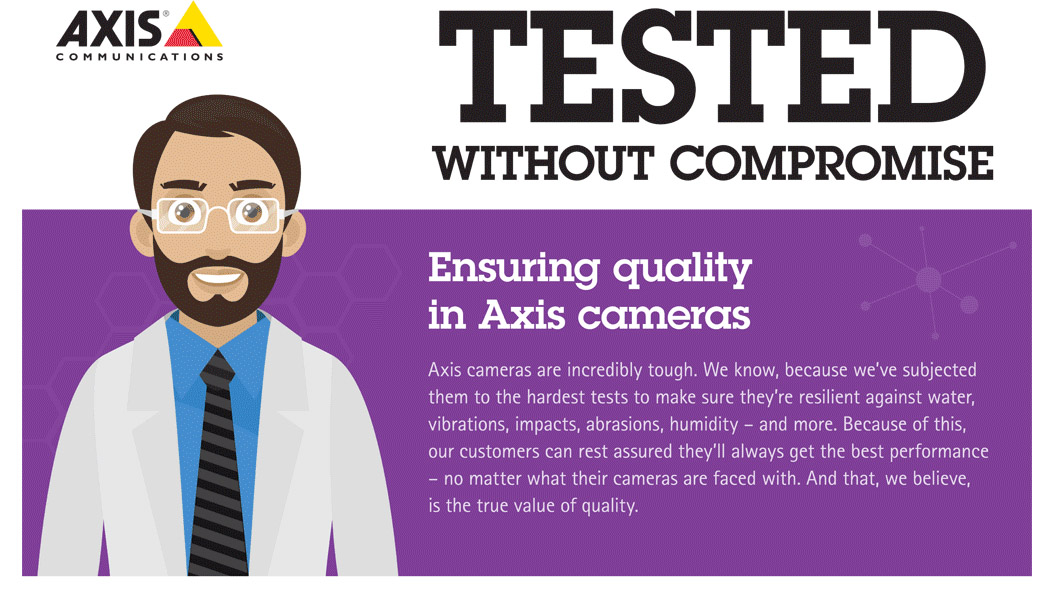 The Value of Quality
Security cameras are more often than not placed in environments where they're subjected to extreme wind, rain and vandalism. At the same time, it's critical that the cameras keep working – lives could depend on them.
The cameras need to be robust, and Axis customers testify that Axis cameras are very tough. Axis cameras have been subjected to the hardest tests to make sure they're resilient against water, vibrations, impacts – and more.
You can rest assured you'll always get the best performance – no matter what the cameras are faced with. And that is the true value of quality.
The value of quality
Beyond standards and datasheets