Axis C1310-E Network Horn Speaker

Axis C1310-E Network Horn Speaker
AXIS Network Audio Systems Datasheets

AXIS C1310-E Network Horn Speaker
All-in-one speaker system
Connects to standard network
Simple installation with PoE
Remote health testing
Two input/outputs (GPIO)
Outdoor speaker for clear long-range speech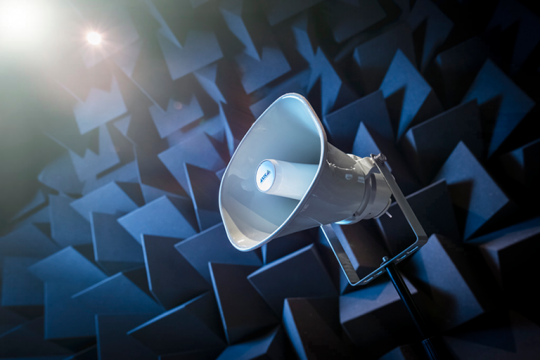 AXIS C1310-E is an all-in-one unit with built-in power amplifier and signal processing (DSP). Pre-configured digital signal processing produces clear, understandable voice every time. Onboard memory supports pre-recorded voice messages. Or, security personal can respond to notifications or provide instructions with live speak. AXIS C1310-E also has a built-in microphone for remote health testing – so you always know it's working.
---
Flexible, scalable and cost-effective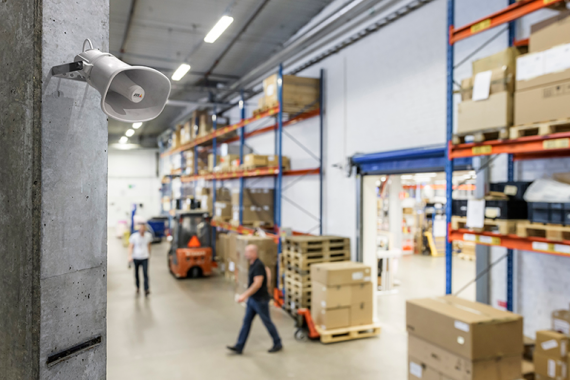 AXIS C1310-E plugs right into standard IP networks. It supports Power over Ethernet (PoE), so a single cable provides both power and connectivity. Because it's a stand-alone unit, you can place it anywhere. And it's based on open standards, for easy integration with your video management software (VMS), with Voice over IP (VoIP) telephony (using SIP), and with analytics from Axis and our partners.
---
No noise, no distortion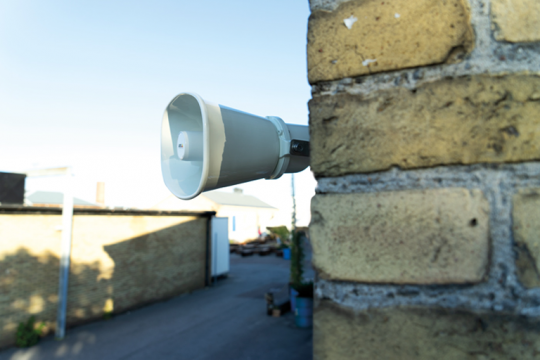 Ever struggled to understand voice coming over a loudspeaker? Those days are over with AXIS C1310-E. It delivers clear speech you can really hear even when it's coming from a long way away. Network audio technology and the built-in preconfigured digital signal processer (DSP) in every speaker ensure it. Whether you choose to use remote audio with pre-recorded event-triggered messages or let your security personnel respond with live speak in response to an alert.
AXIS C1310-E

AXIS C1310-E Network Horn Speaker is perfect for outdoor environments in most climates. The speaker is a complete audio system in a single unit. It connects to the standard existing network so there is no need for a separate audio network. Further it is simple to install with PoE for both power and connectivity. AXIS C1310-E allows users to remotely It allows users to remotely warn off intruders before they commit a crime, to deliver instructions during an emergency or to make general voice messages. Built-in memory supports pre-recorded messages, or security personal can respond to notifications with live speak. Digital signal processing (DSP) ensures clear sound. Open standards support easy integration with network video, access control, analytics, and VoIP (supporting SIP). AXIS C1310-E is a standalone unit that can be placed anywhere, which supports a flexible, scalable and cost-effective approach to system design.

Axis C1310-E Network Horn Speaker Data Sheet

Learn More