Compliance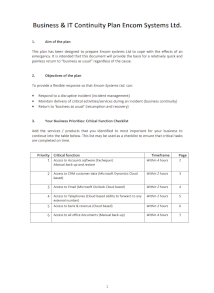 Business continuity plan
This plan has been designed to prepare Encom systems Ltd to cope with the effects of an emergency. It is intended that this document will provide the basis for a relatively quick and painless return to "business as usual" regardless of the cause.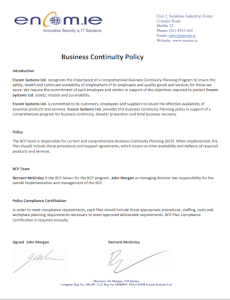 Business continuity policy
Encom Systems Ltd. recognizes the importance of a comprehensive Business Continuity Planning Program to insure the safety, health and continued availability of employment of its employees and quality goods and services for those we serve.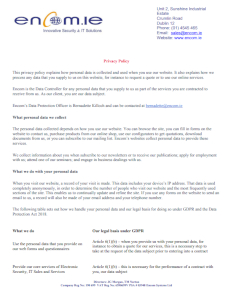 Data Privacy Policy
This privacy policy explains how personal data is collected and used when you use our website. It also explains how we process any data that you supply to us on this website, for instance to request a quote or to use our online services.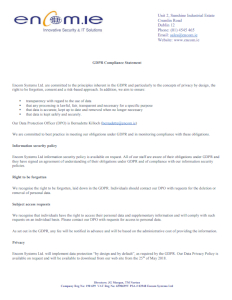 GDPR Compliance statement+
Encom Systems Ltd. are committed to the principles inherent in the GDPR and particularly to the concepts of privacy by design, the right to be forgotten, consent and a risk-based approach. In addition, we aim to ensure: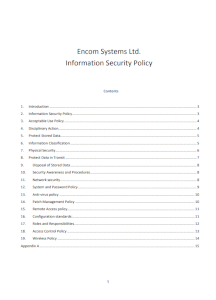 Information security Policy
This Policy Document encompasses all aspects of security surrounding confidential company information and must be distributed to all company employees.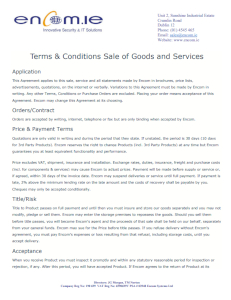 Terms & Conditions Sale of Goods
This Agreement applies to this sale, service and all statements made by Encom in brochures, price lists, advertisements, quotations, on the internet or verbally.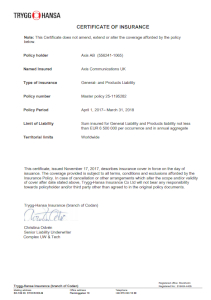 Axis Product Insurance 2018
This certificate, issued November 17, 2017, describes insurance cover in force on the day of issuance.
PI Policy 2018/2019
This Statement of Fact does not require your signature, but you should read it to satisfy yourself that it is accurate and complete.
Encom Business Insurance 2019
We act as insurance broker or behalf named client and we have pleasure in confirming their Combined Liability and Contractors All Risk Covers, details as follows: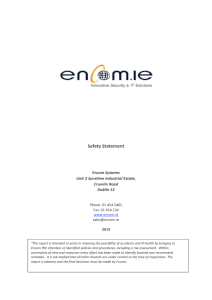 Encom Safety Statement 2019
This document has been prepared by Encom Systems to comply with its obligations under the Safety, Health and Welfare at Work Act 2005 and subsequent amendments