Apple Macs & iPads
Encom source the complete range of Apple Macs, iPads and Apple Accessories at the most competitive prices in Ireland. We can talk you through your options and help you choose the best Apple Mac or iPad to suit your personal or business needs.
Apple are always updating their range of products, upgrading hardware and specifications. Below is an introduction and simple guide to your options but for more details and the latest specs and offers call our team to find out more.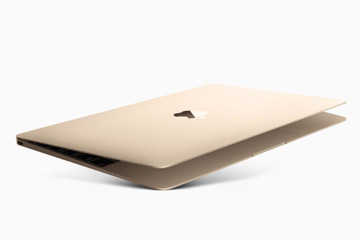 MacBook
MacBook does the impossible: engineer a full‑size experience into the thinnest, lightest Mac notebook yet. And not only is it compact — it's more powerful than ever. The MacBook delivers up to 20 per cent faster performance with new seventh‑generation Intel Core m3, i5 and i7 processors and up to 50 per cent faster SSD storage.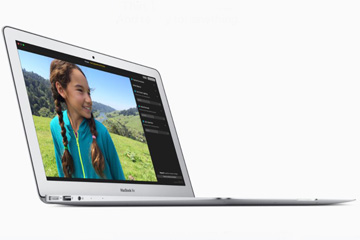 MacBook Air
MacBook Air lasts up to an incredible 12 hours between charges. So from your morning coffee till your evening commute, you can work unplugged. When it's time to kick back and relax, you can get up to 12 hours of iTunes film playback. And with up to 30 days of standby time, you can go away for weeks and pick up where you left off.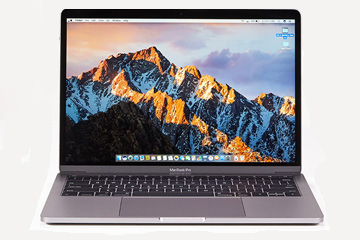 MacBook Pro
It's razor thin, feather light, and even faster and more powerful than before. It has the brightest, most colourful Mac notebook display ever. And it features the Touch Bar — a Multi-Touch–enabled strip of glass built into the keyboard for instant access to the tools you want, just when you want them. MacBook Pro is built on ground-breaking ideas. And it's ready for yours.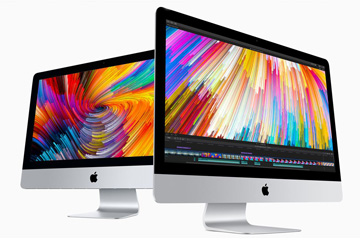 iMac
A desktop experience that draws you in and keeps you there. This is the idea behind today's iMac. Now that idea is more powerful than ever. The new iMac is packed with all-new processors, the latest graphics technologies, innovative storage and higher-bandwidth connectivity. It all comes to life on the brightest and most colourful Retina display iMac has ever seen. Get an even more immersive experience.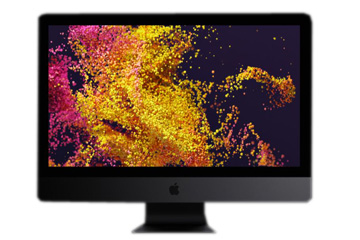 iMacPro
Pros love iMac. So the new iMacPro goes way beyond, creating an iMac packed with the most staggeringly powerful collection of workstation-class graphics, processors, storage, memory and I/O of any Mac ever. And it's done without adding a millimetre to its iconic all-in-one design. So everyone from video editors to 3D animators to musicians to software developers to scientists can do what they do like they've never done before. Introducing iMac Pro. A lean, mean dream machine.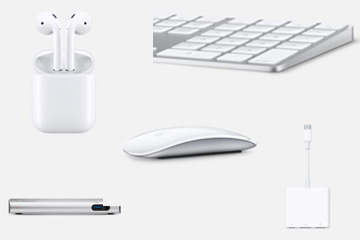 Mac Accessories
Get the full range of Mac Accessories to enhance your Mac experience. Magic Mice and Magic Keyboards with sleek new designs, USB Adapters, Power Cables, Air Pods and much more.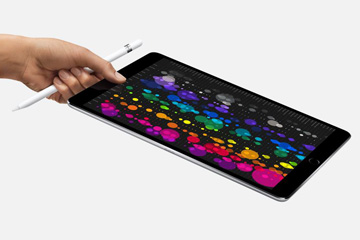 iPad Pro
No matter the task, the new iPad Pro is up to it — and then some. It offers far more power than most PC laptops, yet is delightfully simple to use. The redesigned Retina display is as stunning to look at as it is to touch. And it all comes together with iOS, the world's most advanced mobile operating system. iPad Pro. Everything you want modern computing to be. Now even, well, better.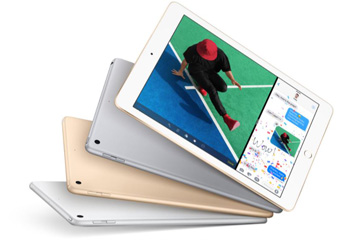 iPad
Learn, play, surf, create. iPad gives you the incredible display, performance and apps to do what you love to do. Anywhere. Easily. Magically.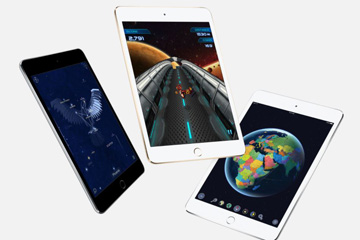 iPad mini 4
There's more to mini than meets the eye. iPad mini 4 puts uncompromising performance and potential in your hand. It's thinner and lighter than ever before, yet powerful enough to help you take your ideas even further.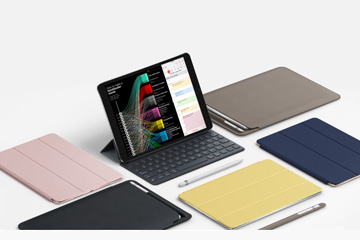 iPad Accessories
The iPad Pro Leather Sleeve is made from top-quality leather. Smart covers, Smart Keyboards, Apple Pencils, choose you colour, choose your style.
For more information on Apple products contact our office on 01 4545465. Or take a look in more detail at the options available in the Apple Mac and iPad range and check with us for the fastest delivery times and most competitive rates in Ireland.