Access Control
Electronic Access control offers an effective, convenient and secure way to take care of your building and assets and protect your employees. The adoption of IP based access control systems brings many benefits. Lower costs, ease of installation, single structured cable operation, more versatility and the opportunity for integration with other security systems such as video surveillance (CCTV) and intruder detection.
Encom have years of experience in design and installation of access control systems and integration of access with IP surveillance. We partner with the leaders of access control products to bring you both reliable and innovative solutions.

Paxton is the UK designer and manufacturer of market leading IP access control and door entry systems. Paxton pay exceptional attention to the development of high quality products, ensuring they consistently bring advanced...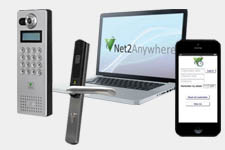 SALTO Systems has grown to be the market leader in state-of-the-art electronic access control systems with a wide range of innovative products for a growing range of end users from Airports to Hospitals, Banks to Government Buildings and Universities to Hotels..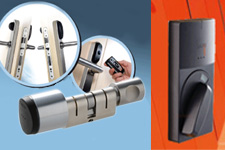 Axis is introducing a new level of freedom for physical access control that stems from the same open IP philosophy pioneered in video surveillance. The migration of access control systems to a digital IP environment brings many of the same benefits that the...