Gallagher Access Control Hardware

Gallagher Access Control Hardware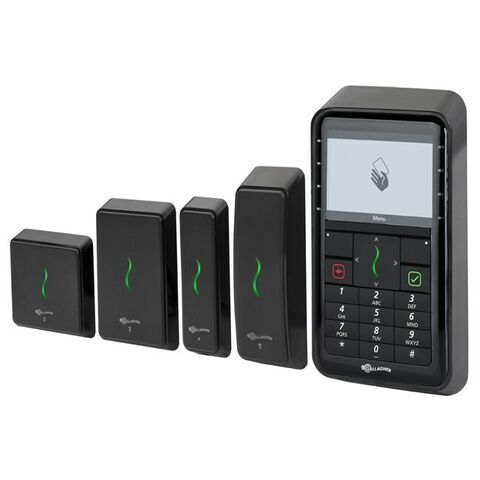 Card readers
Gallagher's Card Reader range provides rapid and secure access control management with contactless card readers.
Gallagher's T-Series Reader range provides contactless proximity card readers for access control management.
The T-Series range of smartcard and multi-technology readers, T10, T11, T12, T15 and T20, are designed to withstand both the rigours of daily use and adverse environmental conditions.
Potted and tested to high environmental tolerances.
Durable and robust design.
Extensive range of reader mounting and protection accessories.
---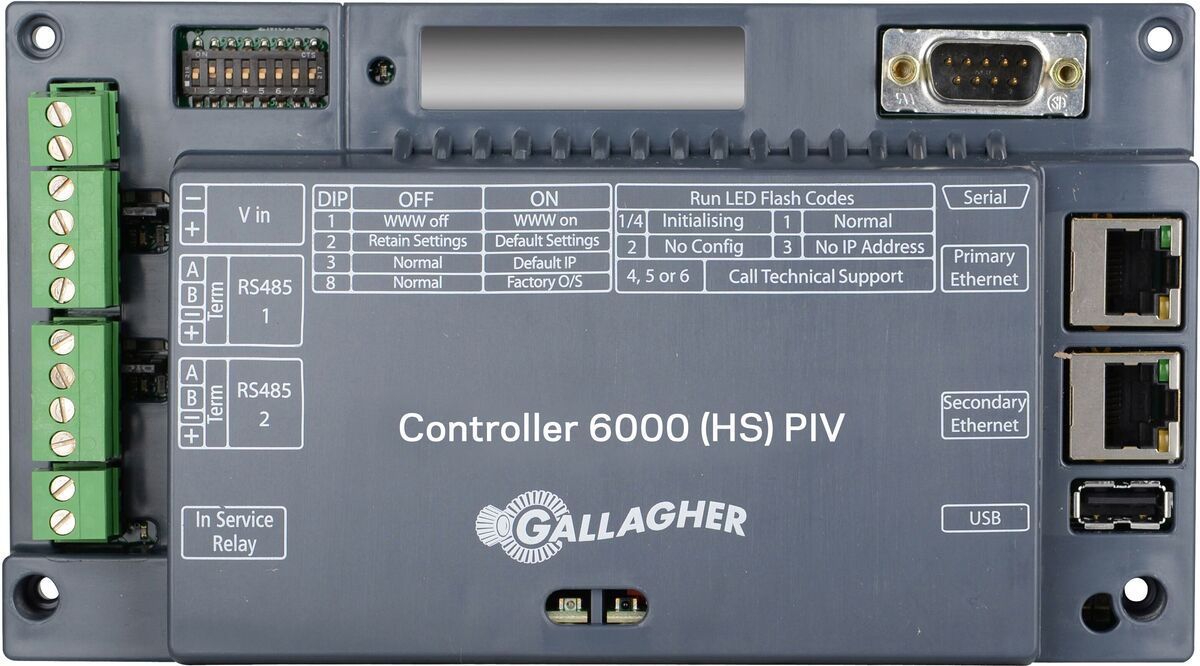 Controllers
Gallagher Controllers are the interface between the Command Centre server and hardware on a site. The modular design of our controllers ensures a cost-effective approach to creating a Gallagher access solution, while straightforward system architecture provides powerful and flexible configuration options.
The Controller 6000 High Spec - PIV is securely and periodically updated by the Gallagher Command Centre Server with full details of PIV cardholder certificates and their revocation status. In conjunction with Gallagher T Series PIV readers, the Controller 6000 is responsible for performing all contactless PIV smart card authentication checks, enforcing the revocation status of PIV smart card certificates, and performing cardholder specific access control decisions without the need for constant server connectivity.
When coupled with 8H or 4H Modules, the Controller 6000 High Spec - PIV provides I/O connectivity for either eight access controlled doors and associated Gallagher readers, or up to 10 doors with additional distributed I/O.
---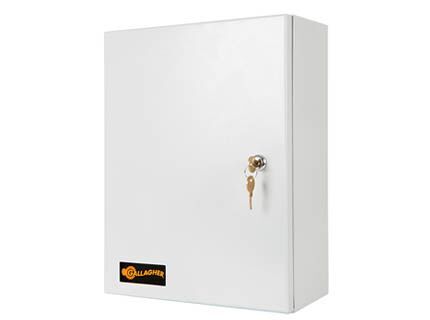 Cabinets
Two Gallagher Cabinets are available to accommodate the Gallagher Controllers and HBUS Module. A range of colors and power supply options are available.
Gallagher Cabinets are designed to house multiple Gallagher products. There are two cabinet sizes available, accommodating either one or two printed circuit board (PCB) footprints. Mounting options allow combinations of various PCB types to be installed.
Manufactured from a stong polycarbonate/ABS plastic alloy, the Gallagher Cabinet has a UL94 flame rating of HB. It provides one footprint for Gallagher Controllers and LOCAL BUS I/O PCBs. When a PCB is installed, optical tamper protection is provided for both the front and the rear.
---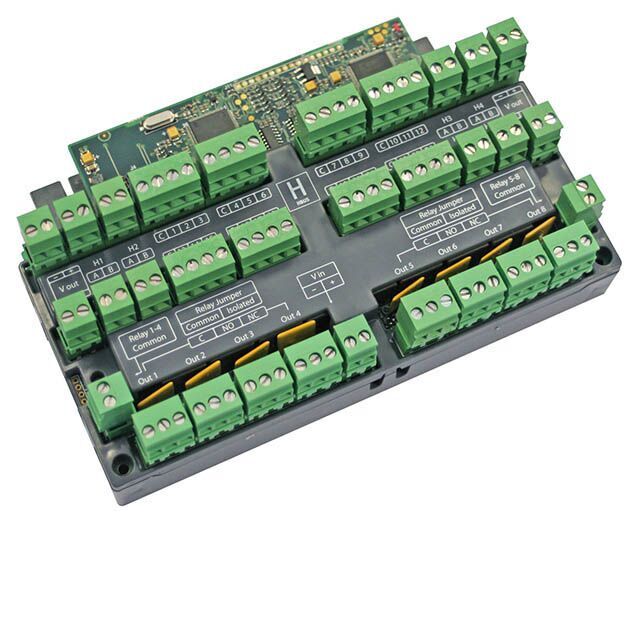 HBUS Modules and I/O Devices
Gallagher 8H and 4H modules support star wiring of secure high-speed HBUS devices including T Series Readers and the F22 Fence Controller to a secure Gallagher Cabinet. Star wiring HBUS devices to a controller cabinet removes the risk of one faulty connection taking down multiple devices, and enables easier fault isolation. I/O connectivity is also provided for door and equipment monitoring.
Gallagher HBUS Modules are:
8H Module provides 8 HBUS ports, 24 balanced inputs and 8 relay outputs.
4H Module provides 4 HBUS ports, 12 balanced inputs and 4 relay outputs.