CLAY Locking Solution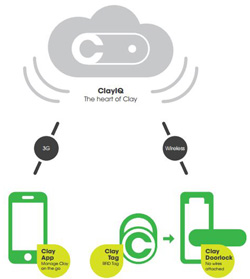 Clay by SALTO is a ground-breaking product for small and medium sized business. It brings affordable wireless electronic access control to SMEs allowing you to increases your security with enterprise-level technology used by banks and governments. Clay gives you the highest security available, it is the most reliable and sophisticated access control system on the market. You have instant control over every lock – from anywhere, at anytime, using any device.
You can lock and unlock doors, change who has access rights to which locks at which times, block access and receive alerts –on your laptop, tablet or smartphone. Wirefree, router-free, software-free, the system is simple to install – just mount, plug and go! It fits virtually any door and operates in virtually any environment.

Download Clay by SALTO Brochure

Read more about Clay by SALTO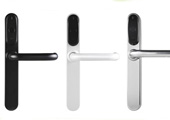 Clay Doorlock – No Wires Attached
Clay Doorlocks fit every door, install without any drilling and are fully wireless. The locks come in different finishes and with several different handle sets to best match your building design.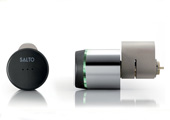 Clay Cylinder – Small, fast, easy
The Clay range of electronic cylinders is compact in size which makes them an ideal solution for almost any type of door where fitting a conventional electronic handle set is not possible or required.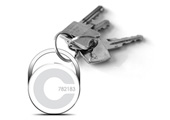 Clay Tag – Meet Your New Key
The Clay Tag is the smallest of the Clay family but highly secure and just as good-looking. The heart of the tag holds the most secure RFID chip available in the market to make sure that its impossible to duplicate the Tag ID.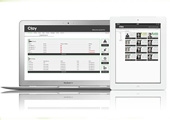 MyClay.com – Lock Management In The Cloud
No software installation, scaling on any device, secured login, intuitive design, anything you may expect from today's cloud solution is in My-Clay.com. Manage locks, people, messages and access rights with no hassle.
Clay App – Manage Clay On The Go
Available for IOS, Android and Windows Phones the Clay App enables you to manage your Clay system when you are on the go. It offers those features that you want to be able to do whenever and wherever.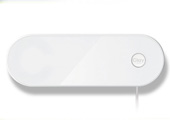 Clay IQ – The Heart Of Clay
The ClayIQ is the center of the Clay Universe. It connects your wireless locks to the My-Clay cloud. Mount the ClayIQ with the included mount bracket, plug it into the power outlet and activate it in your My-Clay account.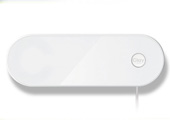 Clay Repeater – Extended Possibilities
The Clay Repeater allows you to extend the distance between the ClayIQ and your locks. ClayIQ and locks can be 1—15 meters apart but each time you add a Clay Repeater you extend this with 15 meters. You may add 3 repeaters in between a ClayIQ and a lock which means that maximum distance between door and ClayIQ can go up to 60 meters.