TLJ Access Control Hardware

TLJ Access Control Hardware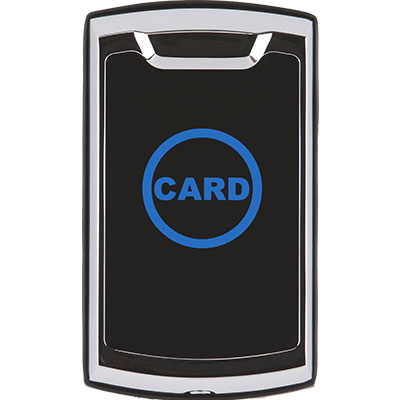 Access Control Wall Readers
The perfect solution for public doors with medium to high levels of traffic: the TLJ Access Control wall reader. Using RFID contactless technology, our wall readers suit reception areas, main entrances and other public spaces.
The reader communicates with a TLJ Controller unit which instructs the electro-magnetic lock (or other suitable device) to open the door. The Controller also provides the reader with its 12 volt power supply.
Our Access Control wall readers and Controller units are hard-wired, requiring electrical installation and a 240 volt mains supply.
---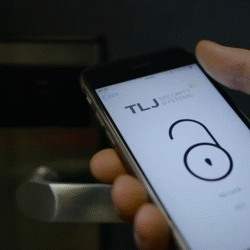 Smartphone Keys
TLJ Mobile Keys does away with all forms of physical keys by giving users the ability to open doors using their smartphone. Not only is it incredibly convenient, contactless operation ensures third party contamination and infection risks are eliminated.
The user simply installs the TLJ Mobile Keys app on their phone. The operator then sends a securely encrypted digital key via the cloud, with the appropriate access credentials.
Once in the vicinity of the door, the phone can be used to activate the lock using BLE (Bluetooth Low Energy) technology.
---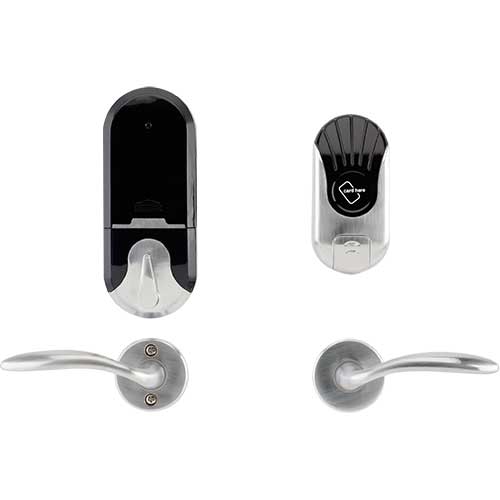 Keycard Locks
Wave goodbye to traditional keys with TLJ's contactless keycard locks. Built to last and meeting or exceeding all statutory safety standards, our keycard locks are self-contained so require no external wiring. The end user can also rest assured that, in the case of an emergency, the door can be opened from inside at all times.
Using Radio Frequency Identification (RFID) technology, the card is simply placed in the proximity of the lock rather than being swiped or inserted.
---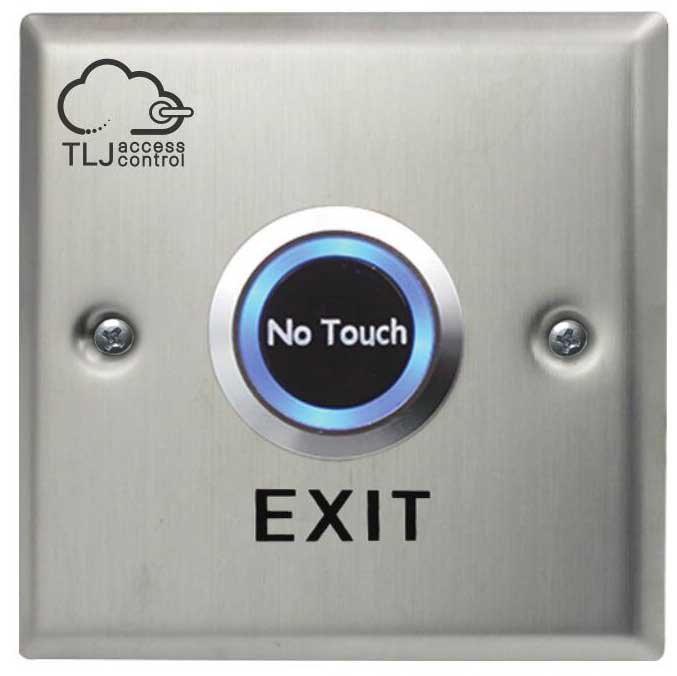 noTouch Contactless Exit Button
TLJ's noTouch exit button provides touch-free operation of shared access doors, for zero contamination of user's hands.
Replacing standard mechanical Push to Exit buttons, noTouch employs infra-red sensing technology to remotely release the door securing mechanism (e.g. electronic strike or magnetic lock).