LenelS2 Security
S2 Security is the leading developer of complete enterprise physical security solutions, including access control, video surveillance, event monitoring, digital signage, live Internet sourced real-time data and information feeds, mobile applications and cloud-based services. S2 Security revolutionized access control with the introduction of web-based S2 NetBox in 2003, and continues to transform user experiences with breakthrough technology and open solutions.
S2 Security's highly scalable, distributed architecture fits organizations of any size and grows with their needs. Easy to install and use, S2 Security solutions are supported by a responsive team with field experience, dedicated to providing exceptional service. S2 Security serves Fortune 500 corporations, education, healthcare, manufacturing and government customers worldwide.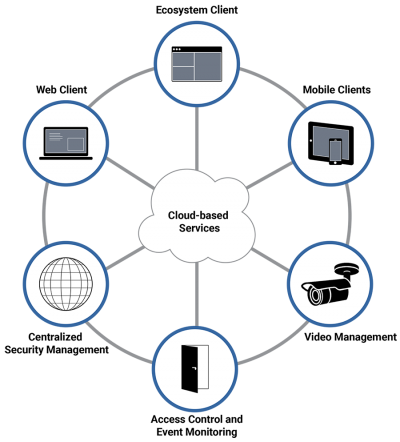 One platform. Endless possibilities.
Being prepared for anything is your job, making it easier is ours. Our web-based system seamlessly unifies the management and administration of access control, intrusion detection, video applications and even legacy systems.
Integrating your existing systems into our web-based interface is made easy with our flexible API. Your HR platform, directory services, event monitoring, visitor and building management systems can be joined together into one security hub.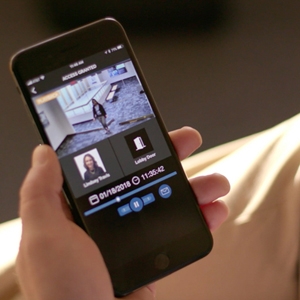 User Experience:
We believe the most effective security solutions are the ones you want to use and enjoy using – and ultimately, that will help you do your job better. S2 Security offers a range of client options including web-based, mobile and high-performance installed user interfaces.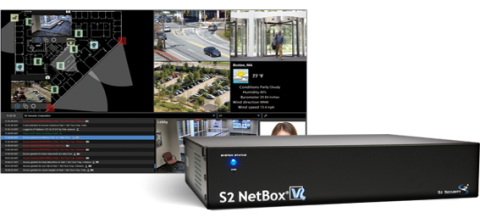 Video Management:
Flexible and scalable, our video management systems fit seamlessly into your security environment, whether you're covering a single site or a distributed global enterprise. Designed as stand-alone video solutions or for tight integration with S2 access control, our systems work with your existing IP or analog cameras.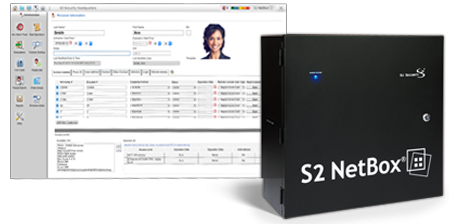 Access Control:
Enterprise-class, feature-rich S2 access control systems integrate credential-based access control, intrusion detection and video applications for a unified management and administration experience.
100% web based, the systems require no software installation or client license fees.
Application Integrations
Leverage our open API to create connections and timesaving automation between our products and your existing infrastructure. Working with our API expands your system's capabilities to fit your business operations and security requirements.
Legacy System Migration
When you're ready to migrate from a legacy access control or video management system, our open platform makes the transition a whole lot easier. It also gives you options for future system expansion as your needs evolve.
Enterprise Solutions
Designed around the scope of your needs, our solutions are ideal for your global enterprise or organization with distributed field offices. Our products work with existing infrastructure and third-party systems, making deployment easy.
Small-Mid Size Solutions
Our cost-effective solutions are tailored to your needs yet don't skimp on functionality. And as your business requirements evolve, migration to our larger systems is seamless.
Third-Party Integrations
As part of the S2 ecosystem, third-party integrations allow you to extend the capabilities of your security management system. Our open platform makes it easy to address your unique security requirements.