Explosion Proof Cameras
Explosion proof cameras are designed to operate in hazardous, hostile or explosive environments including pharmaceutical and chemical plants, oil refineries, petrol stations, grain stores or other dusty environments. These intrinsically safe cameras will:
reduce the workload and danger for personnel
minimise the need for access to hazardous zones by providing high quality live or recorded video from the area
have alarms and event monitoring capabilities which can be set up to create alerts when problems arise.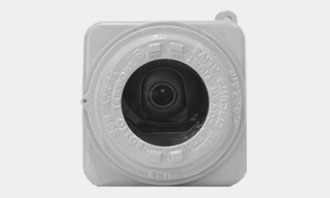 Encom Explosion Proof Network Cameras have weather resistant casing and are dust tight, waterproof and chemical resistant. The camera housing...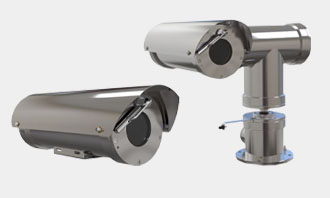 The Axis Explosion Protected Network Camera comes in two forms, the Explosion Protected Fixed Network Camera or an Explosion Protected PTZ Camera...

The ATEX directive consists of two EU directives describing what equipment and work environment is allowed in an environment with an explosive atmosphere. All Encom and Axis Explosion Proof cameras are ATEC compliant.