Axis Solution Gold Partner
Axis Solution Gold Partner
Axis offers intelligent security solutions that enable a smarter, safer world. As the global market leader in network video, Axis is driving the industry by continually launching innovative network products based on an open platform - delivering high value to customers through a global partner network.
Axis has long-term relationships with partners and provides them with knowledge and ground-breaking network products in existing and new markets.
Encom: An Axis Solution Gold Partner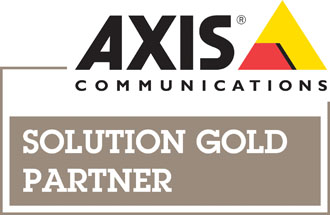 "Partners who qualify for gold status and privileges, have demonstrated exceptional business performance, measured by revenue, support and training. They have system design expertise and a minimum of two staff members who have successfully completed Academy training/certification requirements. Additionally, they have proven their loyalty and ability to design and integrate Axis products in the most challenging enterprise customer solutions."
Encom: Axis Partner of the Year 2018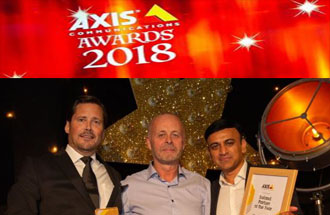 Encom are delighted to have been awarded the Axis Partner of the Year 2018. Managing Director of Encom, John Morgan collected the award in October at an award ceremony in Birmingham, UK. Always committed to working with the highest quality products and giving our customers the best service Encom has been awarded the 2018 Axis Partner of the year 2018, while continuing to achieve Gold Partner status with Axis.